We Craft Beautiful and Top Performance Websites.
Custom Web Development for HubSpot CMS
HubSpot CMS Development
Build websites that are tailored to meet your business needs. Our experience and deep understanding of the platform can create custom solutions that are both functional and aesthetically pleasing.
HubSpot CMS Migrations
Transfer your existing website to the HubSpot CMS platform. The service includes planning, execution, and testing of the migration to ensure seamless transition with minimum downtime.
HubSpot API Integrations
Integrate various systems and applications with the HubSpot platform to create a seamless user experience.
Providing extensive experience in UI/Front End Development and a proven track record of success in the information technology and services industry. With a deep understanding of HubSpot CMS, I can help businesses of all sizes achieve their online marketing goals through customized web development solutions. My skills and expertise enable me to deliver high-quality work that meets your specific needs and exceeds your expectations. Let's work together to take your online presence to the next level with HubSpot CMS.

With more than 20 years of experience in Web Development, and 6 years on the HubSpot Platform, I consistently kept up-to-date with the latest trends and best practices in web development to provide the best possible solutions for clients.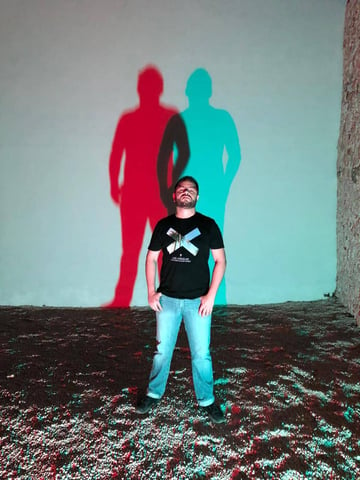 Who We Partner With?
Brands and companies gain of having a HubSpot CMS Developer who can handle demanding requirements and deliver top-class and speedy solutions. Our reliable services will make you feel confident and comfortable.
All organizations, regardless of their size or resources, should have access to quality Hubspot CMS web development services. That's why we are proud to partner with businesses of all sizes, from small startups to large multinational corporations. We have the expertise and experience to create customized website solutions that meet your unique needs and goals, whether it's a simple website or a complex custom project. With our help, even businesses without an in-house web development team can enjoy a seamless and successful website development experience.
Finding the right Whitelabel Hubspot CMS provider is crucial for any agency looking to enhance their services and deliver outstanding results for their clients. We understand the importance of a productive and efficient partnership and strive to provide a comprehensive range of services related to HubDB, Hubspot CMS, Hubspot API, and SEO optimization. We are dedicated to delivering high-quality development services with cost-effective rates and fast delivery dates. Whether you're working on a one-time project or a long-term partnership, we prioritize your best interests and ensure that your clients are satisfied with their website visions.
Last years on the Hubspot Platform
Our work on Hubspot CMS
What my clients & partners says
Jose is a top-notch developer, with excellent communication skills (a rare find!). He works quickly and efficiently, finds great workarounds and is very organized. On a personal level, Jose is extremely reliable and dependable and a wonderful team member. We've all very grateful to have him on the team!
José is my favourite go-to developer. I have worked with him on numerous website doing everything from brand-new-from scratch website builds with complex functionality through to 'how did they even get into this mess in the first place?' website fixes. No matter the situation of the website or the complexity, José is able to tackle it and provide a solution that is simple & straight-forward, future compatible and following best practices so that no matter who has to manage the site in the future, the code is clean and functional.
Let's talk about your project
We believe in the power of open and honest communication, you can reach out to us and start a conversation about your Hubspot CMS development needs. Whether you're looking for a custom solution, a website migration, or a technical consultation, we are here to listen and help. Our goal is to understand your unique requirements and provide you with the best possible solution to meet your needs. So, let's start the conversation today and see how we can help you achieve your online marketing goals with Hubspot.